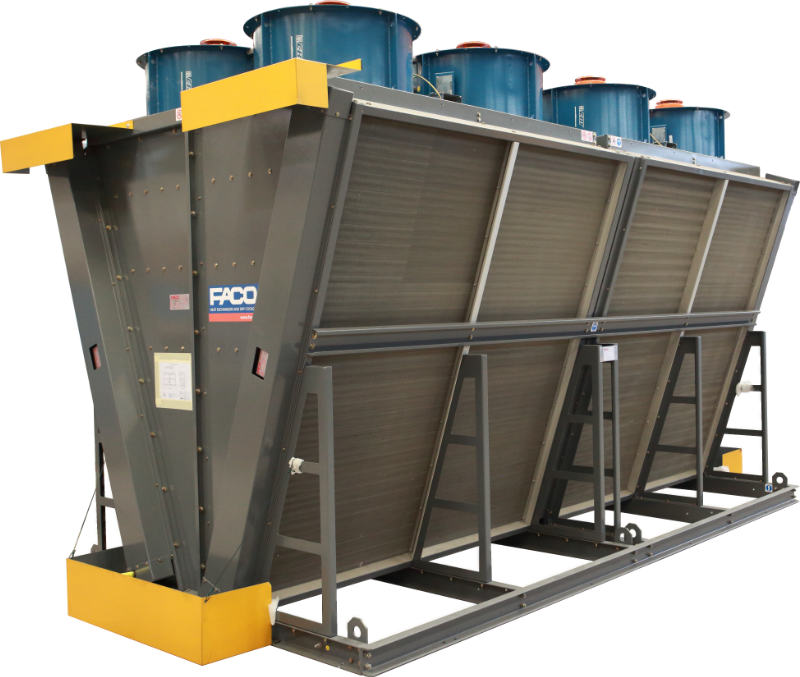 The nuclear power industry is one of the most complex in terms of technologies and quality requirements.
FACO has extensive knowledge in delivering heat exchangers and drycoolers for many different industrial applications. We are committed to supply safety related items that satisfy the special demands of the nuclear power industry.
FACO can design and manufacture its heat exchangers according to AFCEN's RCC-M code, concerning the mechanical components designed and manufactured for pressurised water reactors (PWR) for systems which require temperature control:
Motor/generator coolers
Ventilation heat exchangers
Transformer oil coolers
Radiators
Typical applications include emergency and/or normal cooling of control rooms, switch gear, pump rooms, and process air.
The product's design is customized according to the site specific requirements and conditions.
FACO can validate the product strength calculations with ASME or EN standards. More extensive load evaluations, as seismic assessment and design, shock analysis and design, fatigue assessment are performed by Finite Element Analysis (FEA). Project specific reports can be issued according to the requirements.
The manufacturing process is monitored according to the project specific inspection and test plan (ITP).
A pneumatic pressure test is performed on all products. A wide range of NDT are also available for standard or specific requirements.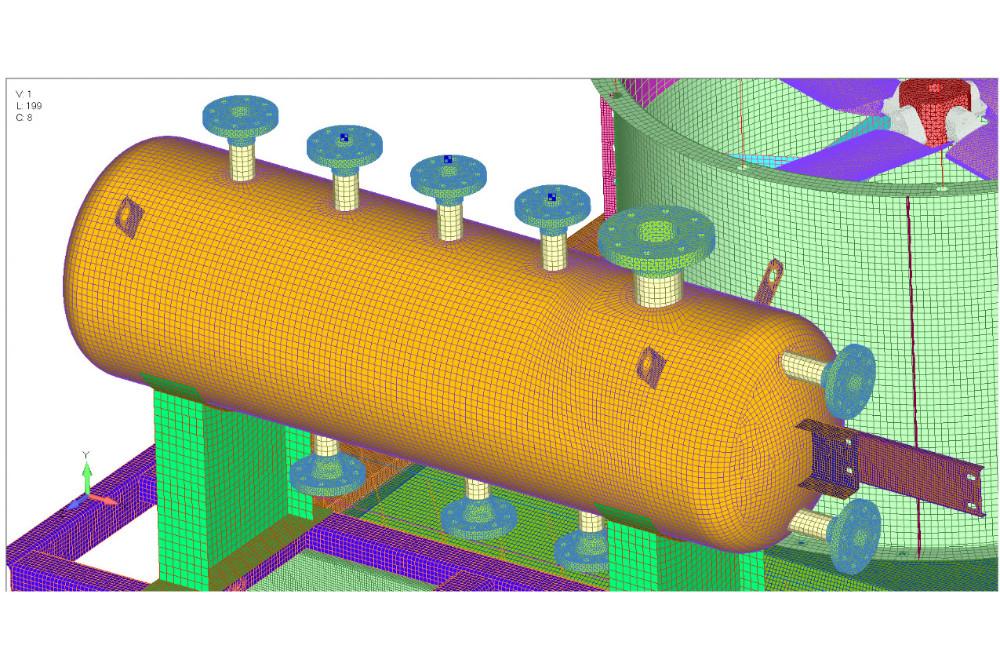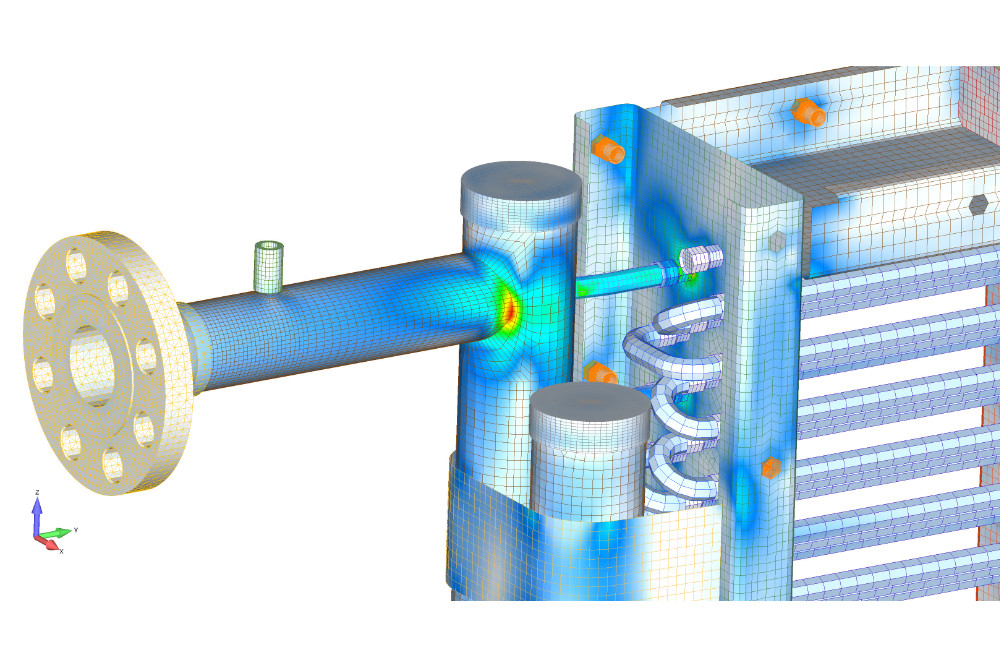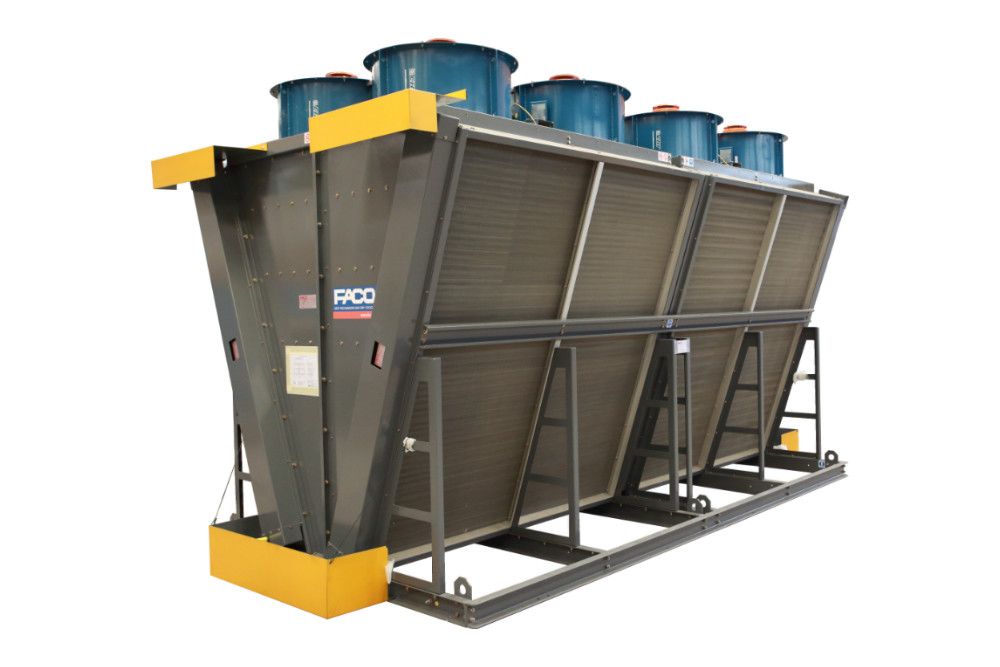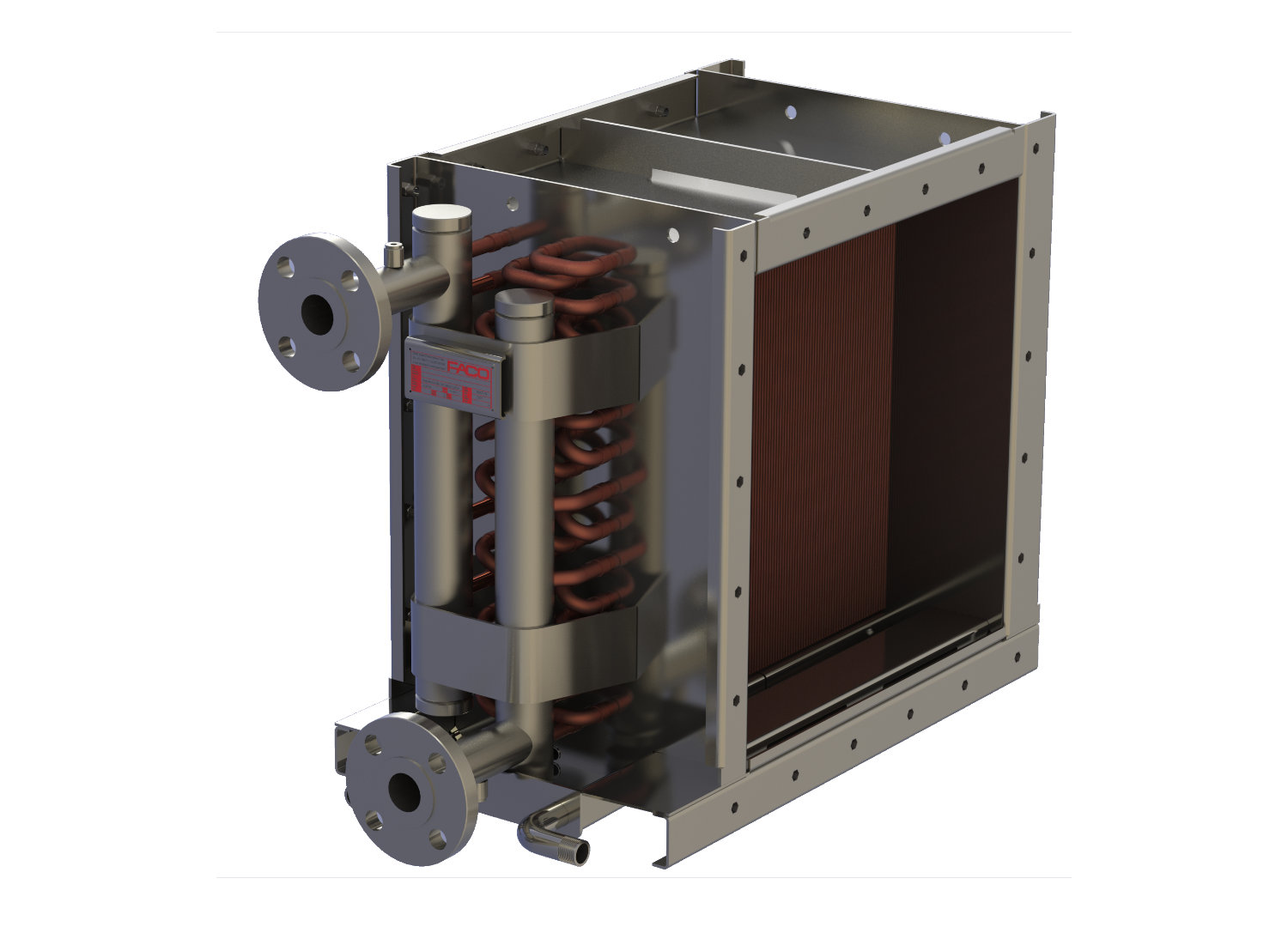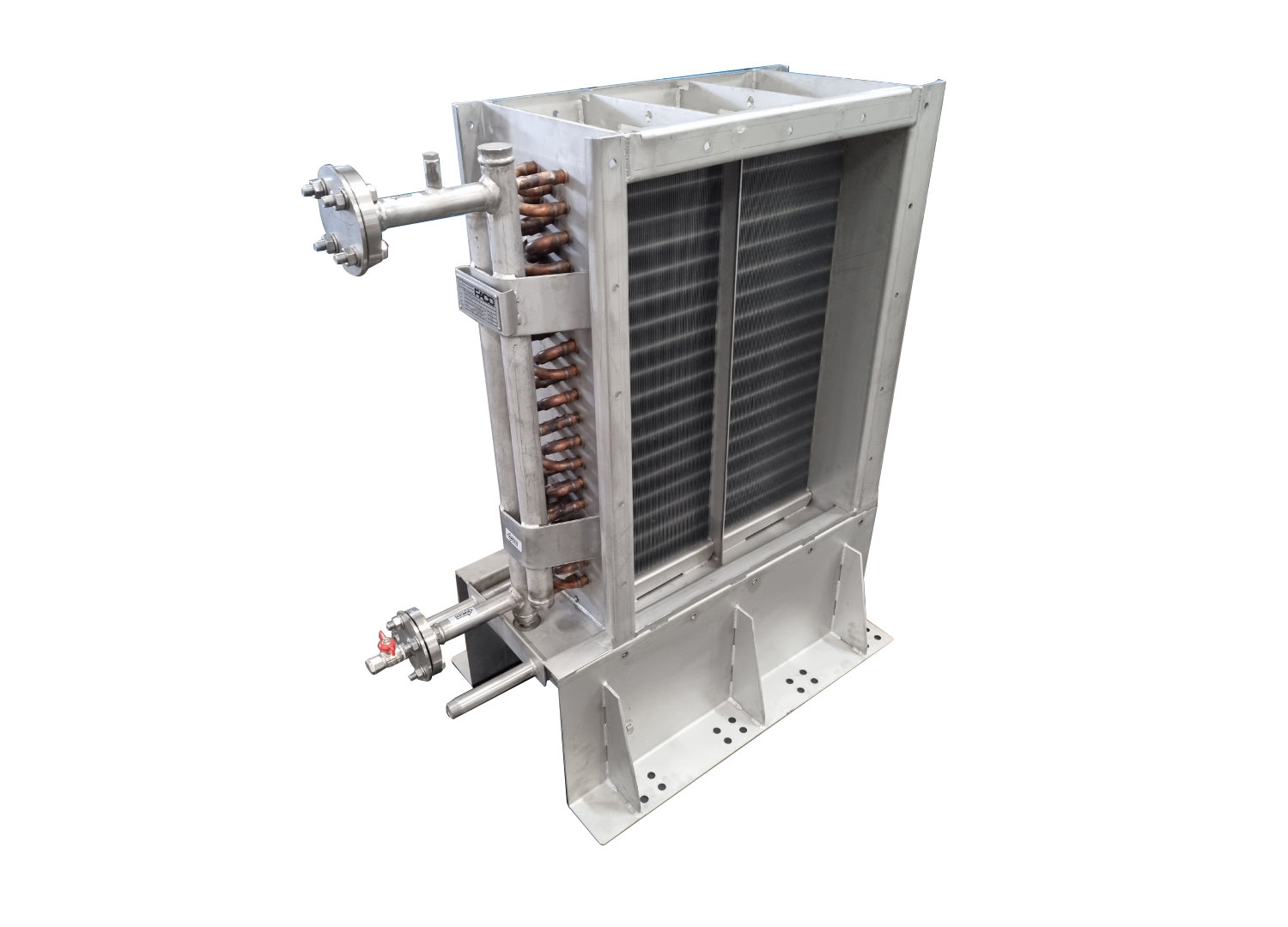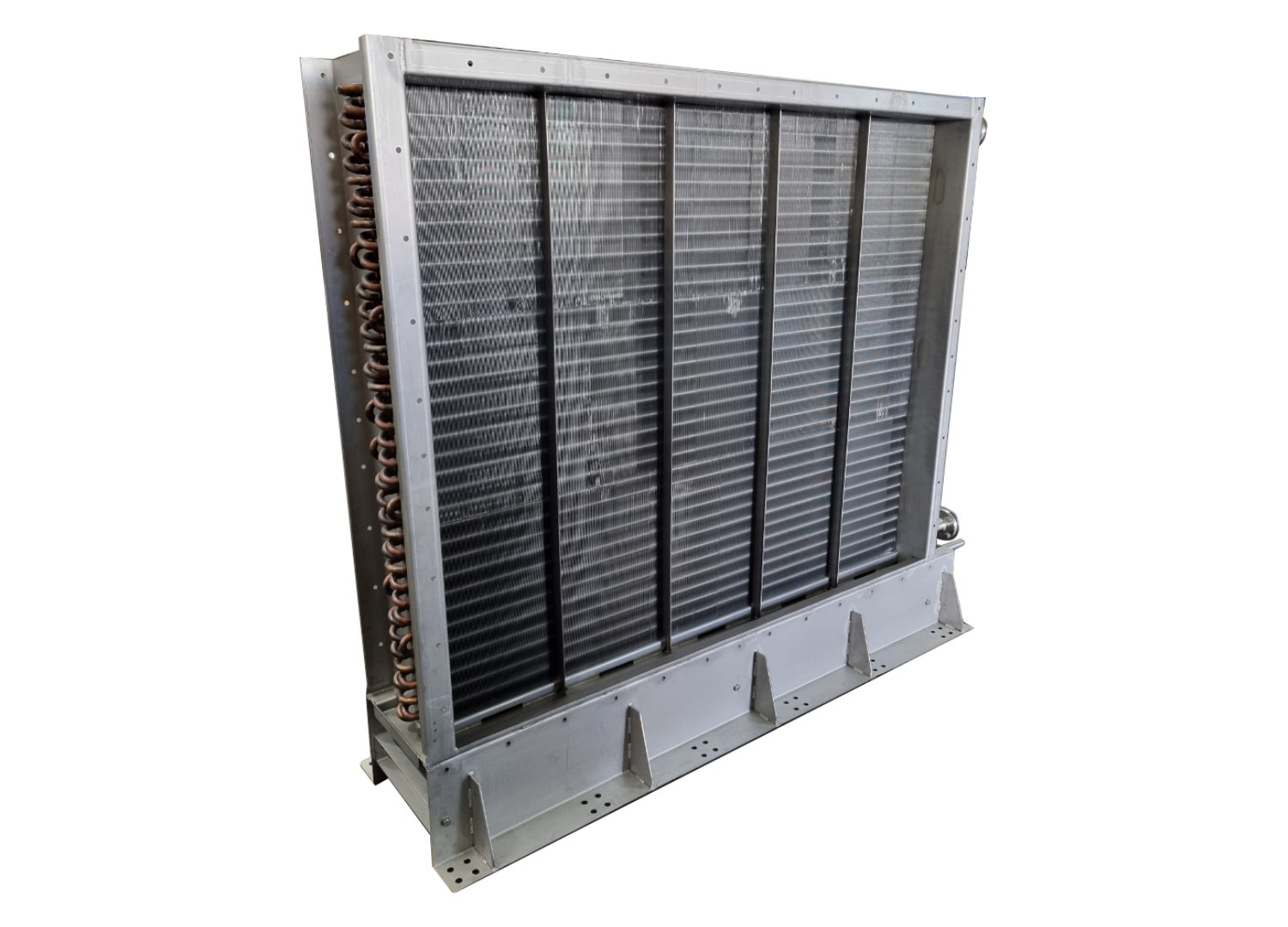 Project

Seismic class

Year

MOCHOVCE
SLO
CLASS 1A
2011
GRAVELINES / SAINT LAURENT / TRICASTIN /


BLAYAIS / CHOOZ / CHINON

FR
SC1+SC2
2014
EPR FLAMANVILLE
FR
SC1+SC2
2015 / 2015
BUGEY
FR
SC1
2014 / 2018
LOOVISA
FIN
CLASS 1E
2015 / 2016
SAINT-ALBAN / FLAMANVILLE / PALUE /
CATTENOM / PENLY / GOLFECH / BELLEVILLE / NOGENT
FR
SC1+SC2
2016
CENTRALE NUCLEAIRE DU PARC
SC2
2016
NOGENT / BELLEVILLE / CATTENOM
FLAMANVILLE / PENLY / GOLFECH
FR
SC1+SC2
2016 / 2017
MARCOULE
FR
CLASS 1E
2017 / 2018
PALUEL / FLAMANVILLE
SANT-ALBAN
FR
SC1+SC2
2018
TIHANGE
BE
CLASS 1E
2018
MELOX
Chusclan-FR
CLASS 1
2020
RJH
Cadarache-FR
CLASS 1E
2019 / 2021
HPC
Hinkley Point-UK
SC1+SC2
2021 / 2025
BLAYAIS / CATTENOM / CIVAUX
CRUAS / GRAVELINES / TRICASTIN
CHOOZ / GOLFECH / NOGENT
PALUEL / PENLY / SAINT-ALBAN
BELLEVILLE / BUGEY / CHINON


DAMPIERRE / SAINT-LAURENT

FR
CF
2021 / 2025
Design and certifications
FACO operates on a ISO 9001:2015 certified quality management system. The thermo-dynamic design is carried out with the assistance of a in-house-developed software, based on parameters measured in the Company's thermo-dynamic testing laboratory, built in accordance with ASHRAE standards. FACO holds the AHRI certification for the performance of the water exchangers. Conformity to CE directives in force is verified for all the production.
The structural calculation can be carried out according to the ASME VIII div.1 code, or in accordance with other codes on request. FACO has welding and brazing procedures and operators qualified to ASME IX and EN 9606, EN 15614, EN 13585, EN 13134 available.
Heat exchangers can be designed and manufactured in anti-seismic or shockproof execution. Design and manufacturing of ASME BPVC "U" designator certified products.
ISO 9001 certified QMS
Design according to ASME VIII div.1, EN 13445
Nuclear applications design according to RCC-M
PED Modules H/H1, up to Cat. IV equipment
ASME BPVC "U" designator certificate
CRN certification
UL/CSA compliance
ATEX certification
AHRI Std. 410 Performance certification
Welding/Brazing ASME IX and EN 9606, EN 15614, EN 13585, EN 13134
NDT operators EN ISO 9712, SNT-TC-1A, ASME V
Zero Emission Electricity & Natural Gas EN 14064 certification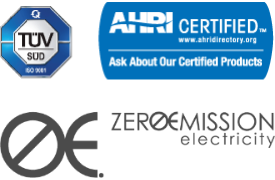 If you want more information about our services, fill out the form below,
we will replay as soon as possible
Address
Via SS. Trinità, 16A
28040 Varallo Pombia (NO)
Italy