DRYCOOLERS AND CONDENSERS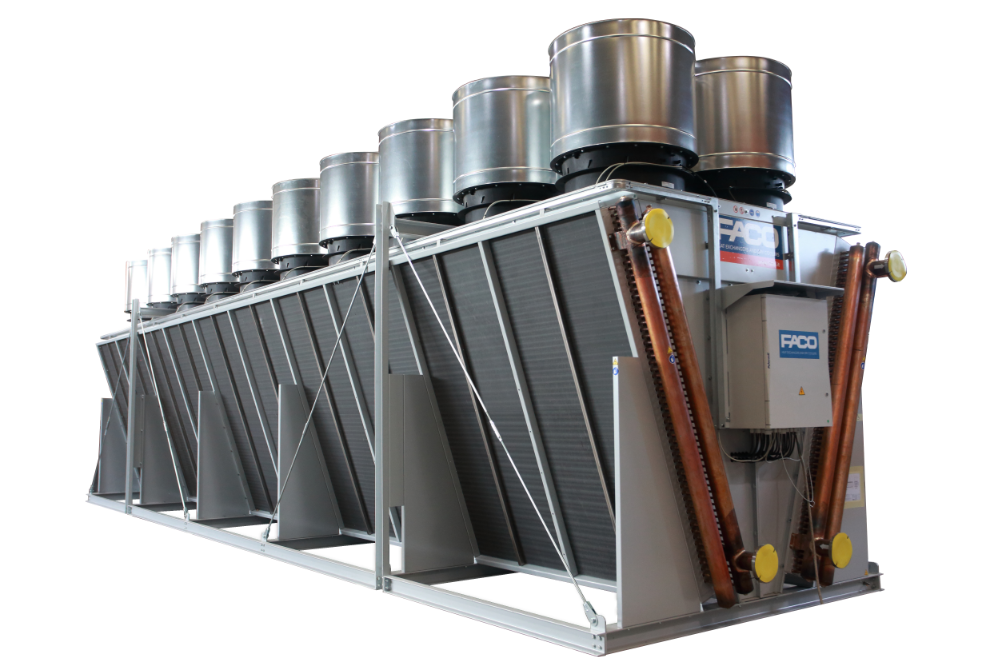 The availability of a wide range of materials and tube patterns for the heat exchangers, together with the high production and design flexibility, allows FACO to supply custom-made dry coolers and condensers suitable for most fluids, in the most varied operating conditions, ensuring the best results in terms of performance and noise emission.
V type with reinforced structure and low noise design.
Special coatings and components
for harsh environments. Offshore
installation.
Compact design for minimal
footprint. Indoor installation.
Three sections radiator for high
and low temperature circuits and
fuel cooling.

An extremely compact module that can fit at one end of the gen-set container. The SmartBox is a full-height, three-sided radiator with flush-mounted fans on top. The multi-sections version can cool several circuits such as high and low temperature and fuel.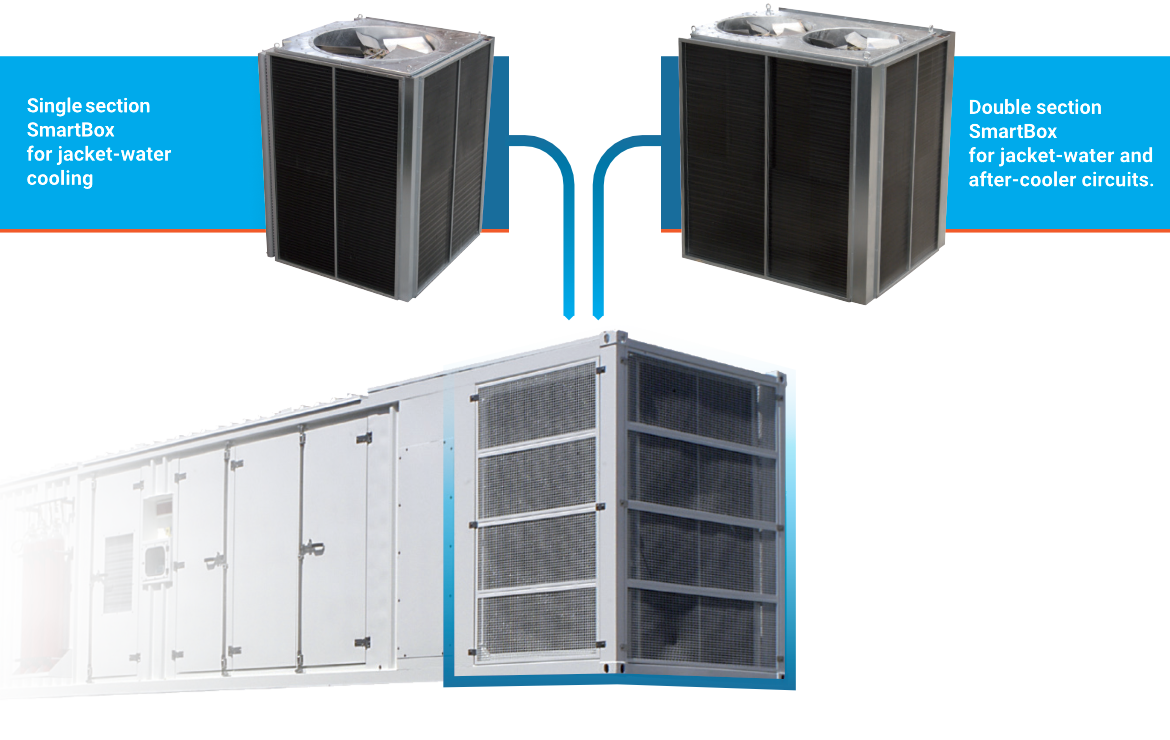 Finned block is composed of tubes mechanically expanded into self-spacing collars die-formed on the fins, which have a waved profile studied in FACO's research laboratory, with the aim at the efficiency of the heat exchanger to get the best cost/performance ratio.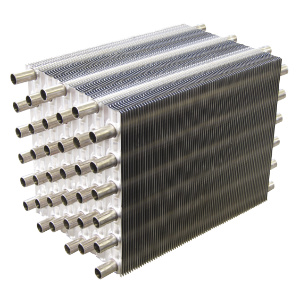 Components and Accessories
Finned block
Axial fans
Electrical connections
Vibro switches
Heating cables
Protection nets
Snow covers
Expansion tanks and level gauges Isolation valves
Defrosting systems
Control and regulation cabinets
Thermal probes
Walkways, hand-rails and ladders
Turbulators
Design and certifications
FACO operates on a ISO 9001:2015 certified quality management system. The thermo-dynamic design is carried out with the assistance of a in-house-developed software, based on parameters measured in the Company's thermo-dynamic testing laboratory, built in accordance with ASHRAE standards. FACO holds the AHRI certification for the performance of the water exchangers. Conformity to CE directives in force is verified for all the production.
The structural calculation can be carried out according to the ASME VIII div.1 code, or in accordance with other codes on request. FACO has welding and brazing procedures and operators qualified to ASME IX and EN 9606, EN 15614, EN 13585, EN 13134 available.
Heat exchangers can be designed and manufactured in anti-seismic or shockproof execution. Design and manufacturing of ASME BPVC "U" designator certified products.
ISO 9001 certified QMS
Design according to ASME VIII div.1, EN 13445
Nuclear applications design according to RCC-M
PED Modules H/H1, up to Cat. IV equipment
ASME BPVC "U" designator certificate
CRN certification
UL/CSA compliance
ATEX certification
AHRI Std. 410 Performance certification
Welding/Brazing ASME IX and EN 9606, EN 15614, EN 13585, EN 13134
NDT operators EN ISO 9712, SNT-TC-1A, ASME V
Zero Emission Electricity & Natural Gas EN 14064 certification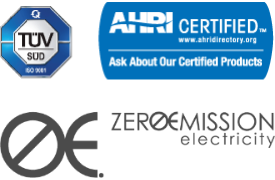 If you want more information about our services, fill out the form below,
we will replay as soon as possible
Address
Via SS. Trinità, 16A
28040 Varallo Pombia (NO)
Italy